Job Purpose
This position is in charge of planning, developing, installing, configuring, and maintaining corporate hardware, software, and any related infrastructure. This includes developing all plans for ensuring system functionality, data consistency, security, and usability in accordance with the organization's priorities, as well as enabling Company employees to do their jobs effectively. The System Administrator is in charge of diagnosing and resolving performance issues in order to ensure optimal performance and reliability. He or she will also be responsible for the planning and maintenance of hardware and software resources in order to mitigate limitations and combat obsolescence.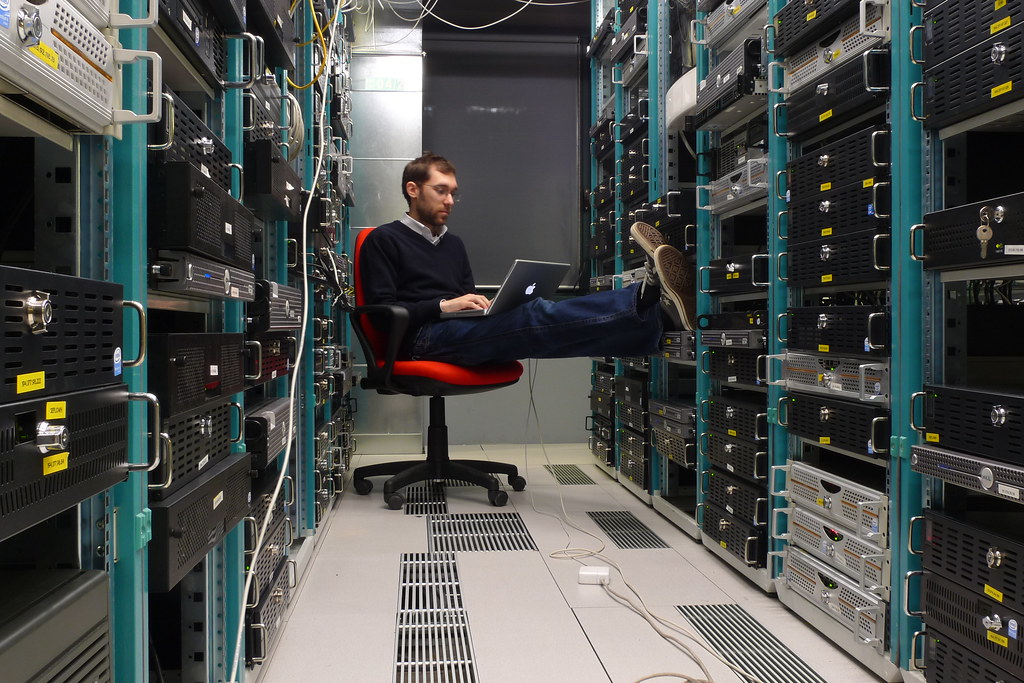 Job Knowledge
Extensive experience supporting applications and systems, including hardware and software
Excellent research and recommendation skills for improvements to the organization's hardware, software, and infrastructure.
Thorough understanding of the following infrastructure components: telephony (Cisco HCS), servers (Cisco UCS), storage (NetApp), network (Cisco), security, and client.
Strong knowledge of the following: Windows Server, Active Directory, IIS, Redhat Linux, Windows 7, VMware, and Exchange 2010.
Extensive experience with monitoring and client management tools.
Strong knowledge and understanding of patching methodologies, as well as the ability to develop new methodologies as needed.
Thorough understanding of mobile devices and device administration.
Excellent ability to create and maintain technical documentation.
Interpersonal Skills
Effective working relationships with all organizational functional units
Working knowledge of how to recognize and manage interpersonal communication needs
Ability to work as part of a multi-cultural team, with the flexibility to support multiple locations as needed.
Outstanding interpersonal skills in teamwork, facilitation, and negotiation.
Capable of working independently as well as as part of a team.
Communication Skills
Individuals with strong communication skills.
Time & Deadlines
Works well under pressure and has the ability to manage competing priorities.
Meets or exceeds expectations in terms of process turnaround time for assigned tasks and follow-ups, as well as issue resolution from start to finish.
Accountability
To meet operational and project requirements, conduct research, recommend, install, configure, upgrade, and manage hardware (Server, Storage, Telephony, Client, Network) and peripherals.
Perform backups on a daily basis.
Manage user accounts, adding, updating, and removing permissions as needed.
Constantly monitor and evaluate systems to ensure that processes are running as intended.
Periodic testing, help desk tickets, and other methods are used to troubleshoot errors and fix system issues.
As needed, serve as a technical resource on other projects.
Ensure data integrity across the enterprise.
Creating and maintaining software and hardware inventories.
In charge of creating platform-related documentation.
back up and mentor the role of support analyst
Customer Service
Service and maintain infrastructure equipment for the department as well as for other departments.
Learning Orientation
Identify and evaluate infrastructure industry trends in order to serve as a source of information and advice.
In the spirit of continuous improvement, conduct research and develop process improvements.
Identifies and pursues personal training opportunities for the purpose of improving job-related skill sets.
Problem Solving & Judgement
Apply the role's identified job knowledge requirements to make disciplined decisions in a timely manner.
Additional Qualifications
A postsecondary education in computer science or a related field is required.
A CIP designation or insurance industry experience is regarded as a plus.
Network designations and certifications
Effective verbal, nonverbal, and written communication skills, as well as the ability to communicate at all levels of the organization
Due to the nature of the work, meticulous attention to detail is required.
It is necessary to be able to perform moderate mathematical calculations.
Strong ethics and confidentiality, as well as excellent customer service skills
Analytical, decision-making, and problem-solving abilities are required.
It is necessary to be able to multitask and prioritize.
Work Environment
Because of the open concept of our work environment, the incumbent must be able to handle noise distractions, privacy concerns, interruptions, and working with limited storage space. Every effort has been made to make the environment safe and comfortable. Overtime and travel for related meetings, support, or training opportunities may be required at times.
Mental Requirements
Data entry, data analysis, and research are examples of mental effort functions. Because the nature of this position is project and client based, there will be constant distractions from employee questions, issues, or concerns, whether over the phone or in person; manager inquiries or tasks; organizational change, and outside sources.
Physical requirements
The incumbent must also be physically capable of spending the majority of their day seated and using computers. Fine motor skills will be emphasized through the use of computer equipment and paperwork processing on a daily basis.
Direct reports
There are no direct reports for this position.
Next Logical Progression Steps
There is no internal progression at this time, but we will continue to present development opportunities, and as the team grows, new positions will become available.