POSITION SUMMARY
We are a large government healthcare organization seeking a full-time AI-assisted healthcare technician to join our newly formed remote healthcare team. Our organization has reimagined affordable healthcare and is looking for energetic, friendly, and empathetic healthcare technicians to help drive the first wave of this exciting deployment in the UK.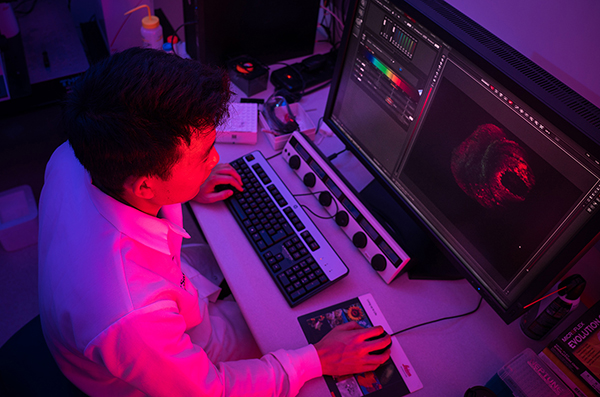 The role entails both in-surgery and remote work for our general patients as well as vulnerable and frail patients. The ideal candidate will have at least three years of experience in nursing or a related field, as well as be comfortable and competent working with software packages and digital testing equipment. Adequate training on the role's specific equipment will be provided.
OVERALL REQUIREMENTS
Healthcare, boosted by AI technology, is now available to all at scale and on-demand. In-depth patient care and diagnosis are no longer the domain of doctors with seven years of experience, thanks to AI-enhanced healthcare practitioners. The new era of healthcare has arrived, and we want to help you navigate the next stage of your career as we work together to create a more efficient, caring, and accurate hospital system for the country.
In this role, you will be on the road and in surgery, examining, diagnosing, administering, and prescribing appropriate treatment to patients with the assistance of cutting-edge AI technology and remotely accessible doctors. The ideal candidate will be skilled at developing close, trusting relationships with patients and adept at making the best use of the digital diagnostic tools and remote doctors at their disposal.
Working both individually and as part of a team, as well as collaborating with local police departments when performing community outreach, will be part of the job.
In-depth patient care and diagnosis are no longer the domain of doctors with seven years of experience, thanks to AI-enhanced healthcare practitioners.
SPECIFIC RESPONSIBILITIES
Cycle between in-surgery and out-of-surgery days. Candidates must be available twice a month on weekends.
As needed, work both independently and as part of a team.
Examine patients with digital tools, then use AI diagnosis software and communicate with remotely available doctors in real time to diagnose, prescribe, and treat patients.
Use our AI software to automatically keep all patients' digital medical records up to date. These records outperform the previous manual logging process, which frequently missed important observations.
Build trusting relationships with patients at every touchpoint in order to provide the best service possible.
Travel to patients' homes, in some cases collaborating with local police and social workers for at-risk families.
Regular training on recent changes to software and hardware used in the role, as well as new physical treatment procedures, is required.
Identify high-risk patients and immediately refer them to the nearest hospital or healthcare facility.
Troubleshoot and maintain equipment and software in collaboration with IT service and product providers.
SKILLS & QUALIFICATIONS
A bachelor's degree in nursing or an equivalent qualification, as well as registration with the Nursing and Midwifery Council, are required (NMC).
Three years of nursing or other healthcare experience is required. Experience administering medical treatments is required.
Excellent interpersonal skills. The successful candidate will be a primary face of the health system, capable of acting empathetically, caringly, and professionally at all times.
Proven ability to work and cope in a fast-paced, dynamic, and occasionally stressful work environment while adhering to strict time constraints. The successful candidate must maintain their cool under time and situational pressure.
Working knowledge of digital tools and software. Experience with specific AI software platforms is not required, but applicants should be comfortable working with such systems.
Proven experience working in teams and collaborative environments. Technicians will work in groups with other technicians, remote doctors, receptionists, and technology providers. The successful candidate will be able to collaborate effectively with people from various backgrounds.
Outstanding attention to detail. Technicians must be able to read nonphysical cues from patients in order to make decisions about their care.
Self-motivated and self-assured.